We offer a broad range of fishing, from sight casting to tailing reds to fly fishing.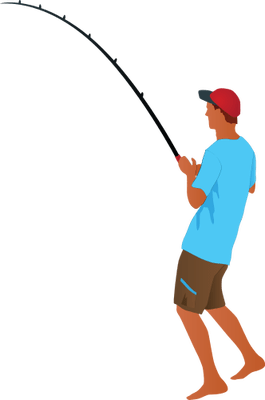 I offer drift fishing, wade fishing, and shallow water fishing from my 25-foot Majek boat
I'll take you out for Trout, Kings, Tarpon, Spanish Mackerel, Dolphin, Flounder, Drum, Snook, and Ling…just to name a few.
I offer 5 hour and 8-hour trips, with up to 6 people on the bay boat.
During dove season: Book a fishing trip with me and go dove hunting the same day for an additional $75 per person. Call me for details. Fish in the morning and hunt dove in the evening.
Awards:
1998 AllStar Rod Tournament winner with 31-inch trout
1999 Guides Association largest Red Fish 28 inch
2001 South Padre Guides Association Tour largest Red Fish Winner
2003 Dale Pattons Freedmans food tour 31 inch Trout and largest Red Fish
2003 Red Fish Rodeo Tour 40 boats 2nd place
2010 Cabelas Red Fish Series South Padre, 56 boats 12th place
2011 Red Fish Rodeo 25 boats 5th place
2012 Pueblo Tires Tournament 1st place total 31lbs